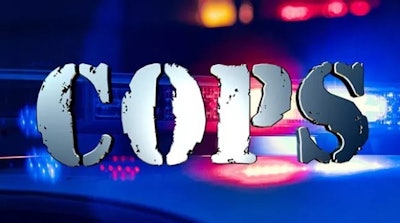 Fox Nation is adding 30 episodes of "Cops" from season 31 and 32, starting today.
"Cops," which debuted in 1989 and features a camera crew following real law enforcement officers, was picked up by Fox Nation after it was canceled by Paramount Network in the summer of 2021. In addition to producing "Cops" season 33, which premiered in October 2021, the deal had Fox Nation add 15 episodes from season 32 to its library of content. Now, Fox Nation will be adding 12 episodes from season 31 and 18 additional episodes from season 32 for subscribers, What to Watch reports.
The Fox Nation streaming service offers thousands of hours of content including daily lifestyle shows, historic documentaries, and investigative series featuring Fox News personalities.
Fox Nation is offering a special deal for all first responders — a one-year free subscription to Fox Nation will be available for law enforcement officers, firefighters, emergency medical technicians and paramedics (EMS personnel).
The streaming service is available on iOS and Android devices as well as Apple TV, Amazon Fire TV, YouTube TV, Google Chromecast, Roku, and many other platforms and devices.