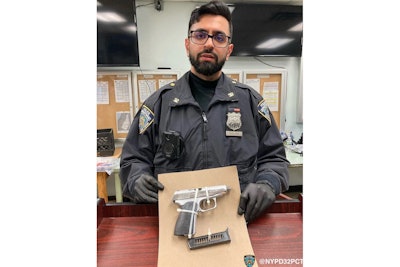 President Joe Biden led a standing ovation Thursday for the rookie NYPD officer who shot and killed the career criminal who murdered Officers Jason Rivera and Wilbert Mora during a Jan. 21 domestic call in Harlem.
"Detectives Wilbert Mora and Jason Rivera are the who and what law enforcement ought to be," Biden said Thursday afternoon during his visit to One Police Plaza. "Their futures were cut short by a man with a stolen Glock and a 40-round magazine and I want to thank the man back to my left, I think he's sitting right there, for taking him on."
"Stand up," the president added, as he turned around and nodded to Officer Sumit Sulan, 27, the New York Post reports.