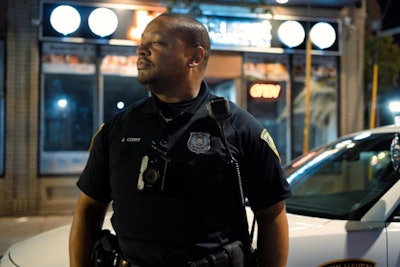 A search is underway for a suspect who shot twice at a New Haven, CT, officer responding to a car crash early Friday morning.
Police said they were notified around 1:30 a.m. of a car crash in the Fair Haven neighborhood.
Officer Chad Curry got to the scene first, and shortly after, police said the car's driver opened fire. Curry was struck twice, once in the shoulder and once in the ear. Police said Curry then returned fire and the suspect ran from the scene, Fox 61 reports.
The officer was treated at the hospital and later released.