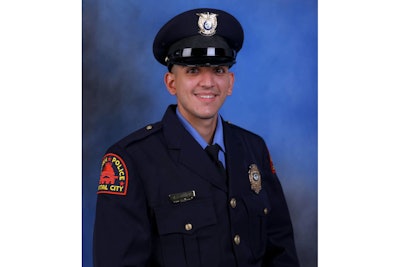 A 29-year-old Raleigh police officer who was killed in a mass shooting that started in a residential area and moved to a hiking trail lived in the neighborhood. Four other people were also killed in the attack. The suspect was wounded and taken into custody.
The News & Observer reports Officer Gabriel Jesús Torres was off-duty at the time of the shooting, but was on his way to work when he was shot and killed in the Hedingham neighborhood. Torres was not in uniform or in his patrol car when he was shot, Police Chief Estella Patterson said.
Patterson said Torres had been with the department for 18 months. Before that, Torres served as a Marine.
Torres leaves behind his wife and one child, Patterson said.