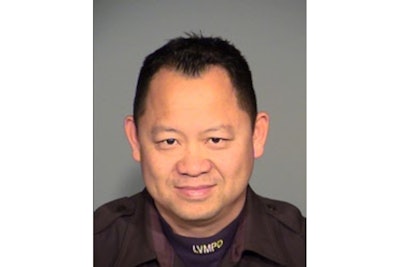 A Las Vegas Metro Police officer responding to a domestic disturbance was killed in a shootout early Thursday.
Officer Truong Thai, 49, was fatally shot after responding to the call about 1 a.m. near the UNLV campus, Clark County Sheriff Joe Lombardo said.
Lombardo identified the suspect in the shooting as Tyson Hampton, 24, the Las Vegas Sun reports.
Truong and another officer encountered an armed man in a vehicle near Flamingo and University Center Drive, Lombardo said. The suspect opened fire and the officers fired back, Lombardo said. Thai and a civilian were wounded, he said.
Officer Thai is survived by a 19-year-old daughter, Jada.