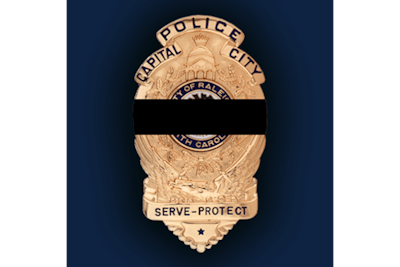 An off-duty Raleigh police officer and four other people were killed in an active shooting attack in a residential neighborhood Thursday evening. A critically wounded 15-year-old suspect is in custody.
Officer Gabriel Torres, 29, was on his way to work when he was killed Raleigh Police Chief Estella Patterson said during a press conference Friday morning. Patterson said an investigation would reveal why the officer was on scene.
A 16-year-old boy and three adults identified as Nicole Conners, 52; Mary Marshall, 34 and Susan Karnatz, 29, died.
Two people other than the suspect were injured, according to WRAL, including a Raleigh Police K-9 handler. The officer was treated and released at a local hospital.
The shooting began shortly after 5 p.m. in the streets of the Hedingham neighborhood and then the shooter moved to the nearby Neuse River Greenway Trail. Witnesses said the shooter was armed with a long gun.
At 8 p.m., Raleigh police had a suspect "contained." At 9:37 p.m., the suspect was in custody and was taken to WakeMed Hospital, the News & Observer reports.
The Raleigh Police and other area agencies are now dealing with a crime scene that spans two miles, according to Patterson.
Gov. Roy Cooper said, "It was a complex mission to stop the shooter."
Chief Patterson praised a "broad coalition" of public safety partners for aiding the Raleigh Police in the response. Agencies involved included: Knightdale Police Department, Wake County Sheriff's Office, North Carolina State Capitol Police, North Carolina Highway Patrol, State Bureau of Investigation, and other local, state, and federal agencies.
Patterson said the motive for the shooting was not apparent. "We don't have answers as to why this tragedy occurred," the chief said.