A suspect was shot by police after opening fire on officers with an "AK-47 style" rifle, according to the Houston Police Department.
No officers were injured, Fox 26 reports.
The incident began with a vehicle pursuit just before 1 a.m.
During the pursuit, the suspect reportedly lost control and struck a tree.
According to police, the suspect then started shooting through the windshield at officers, who returned fire. Officials say the suspect was shot multiple times in the extremities.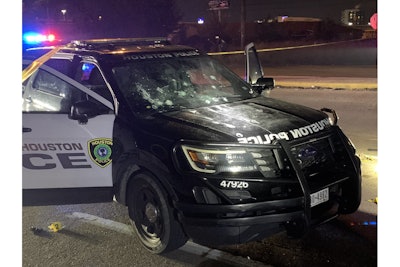 HPD Assistant Chief Wyatt Martin said it was "a miracle that neither officer was struck."