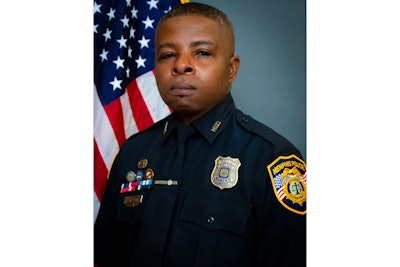 A Memphis Police officer who was shot in the line of duty on February 2 has died from his wounds.
Officer Geoffrey Redd was listed in critical condition for days, but it was recently announced that he succumbed to his injuries on February 18, according to MPD.
He and another officer confronted a suspect, Torrence Jackson Jr., inside a local library after responding to a trespassing call at a nearby business. State investigators say Jackson pulled out a weapon and shot Redd. The wounded officer's partner returned fire, killing the suspect, WREG reports.
Officer Redd served as a U.S. Marine.
He joined the Memphis PD in 2008.
He is survived by a wife and three children.