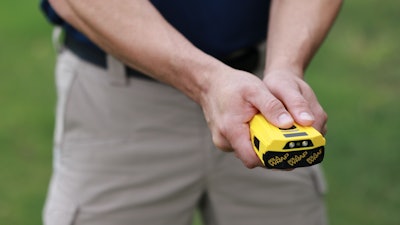 Use of force—and sometimes excessive force—by law enforcement officers is a key issue driving public demands to reform the current system of policing. According to the FBI, in 2021, approximately 51% of use-of-force incidents reported by police agencies resulted in bodily injury. Approximately 17% involved the discharge of a firearm. (Note: These numbers may be affected by the fact that agencies are not required to report use of force to the FBI. The FBI reports that about 60% of agencies report use-of-force incidents.)
Police officers and department chiefs are seeking alternative solutions to resolve use-of-force situations. While the need is registering at a high level, current models outlining use-of-force guidelines do not provide officers with adequate strategies to implement de-escalation and force prevention techniques during interactions with citizens in distress.
During crisis situations in which even-keeled communication is impossible, an officer's most urgent duty is to ensure the safety and well-being of the community members involved while employing only necessary levels of force. It is vital that officers are empowered with training and tools that can swiftly curb escalation.
A NEW FORCE OPTION
One such force option tool, the BolaWrap from my company Wrap Technologies, has been embraced by law enforcement agencies worldwide for its ability to safely restrain individuals in moments of crisis.
BolaWrap is a patented, handheld pre-escalation and apprehension tool that discharges a Kevlar tether to safely detain persons while minimizing the risk of pain and injury or the need to use higher levels of force. BolaWrap has been adopted by more than 900 agencies in the United States and across 60 countries. Unlike other pain-compliance devices on the market, BolaWrap can subdue an individual safely and minimize the risk of pain and injury from a 10- to 25-foot distance.
BolaWrap is the first new technological force option tool to be introduced for officers' duty belts in more than 25 years. This is a tool that does not rely on pain to get compliance—an approach some agencies have lacked until now. As a non-invasive adjustment to the use-of-force continuum, BolaWrap warrants priority access by officers in the field.
Not having enough room on one's belt may be a common complaint, but if you were to ask an officer how frequently they used their pepper spray or baton, the answer would be minimally. By contrast, trends indicate BolaWrap is used frequently in de-escalating officer-citizen encounters, giving it an edge over standardized law enforcement tools.
Chiefs and sheriffs tell me they are prioritizing the use of BolaWrap as an aid for escalation prevention but also for its investment in officer safety. If agencies are keen to invest in tools that show care for their force, drones and robotic dogs are not necessarily going to keep an officer out of the hospital for a shoulder injury received during an escalated physical encounter. But BolaWrap can.
USING THE WRAP
When the BolaWrap is deployed, a Kevlar cord wraps around one of two areas on the body: the lower legs or the upper body between wrists and elbows. Once BolaWrap is deployed, officers should take a tactical pause to make sure the individual is restrained before placing them in mechanical handcuffs. While a painless experience for the subject, there is a sensation when the cord wraps around the individual, prompting a change in their OODA loop causing the individual to become startled or disoriented, and to look down. Officers can use this as a window of opportunity to safely go in and take them into custody.
TRAINING AND CERTIFICATION
From a police administration perspective, BolaWrap is a technology that creates safer outcomes not only for officer, but for suspects. Training is imperative for mastering effective deployment techniques and imparting the value of adoption.
Wrap offers a two-tiered training program for instructors and user-operators. Wrap Technologies' Instructor Training Course is certified and meets the best practice guidelines issued by the International Association of Directors of Law Enforcement Standards and Training (IADLEST).
Training is a seven-hour course covering 16 different training objectives—essentially, the when, why, and how to use the device. The training is situationally driven and features live deployments and scenario-based exercises.
Instructors in turn can train user-operators at the agency or department level. Typically, these are the officers who will be carrying and deploying the device in the field. Both instructors and user-operators are legally authorized to use BolaWrap if an individual is lawfully detainable and not compliant with an officer's direction. Once verbal direction breaks down or is no longer effective, officers are legally authorized to use BolaWrap to detain the subject for a criminal investigation or a behavioral health crisis.
Instructor certification is valid for two years; after that, instructors must repeat training by attending another in-person instructor course. User-operator certification is valid for one year, after which user-operators must prove they can display and deploy a BolaWrap cassette annually to maintain accreditation, along with completing any mandatory training bulletins.
A unique aspect of training is supported by Wrap's engineering team, which keeps instructors and user-operators apprised of new developments and updates to the product and contributes device use cases being observed across the country. A sample use case might be effective deployment during a behavioral health crisis that resulted in positive outcomes for both the user-operator (the officer) and the subject.
NOT A GUN
Police officers are public servants: They serve the public. Part of their duty is fostering community partnerships. What better way to accomplish this than to offer a tool for officers to use that not only assists with de-escalation but encourages community-wide visibility of the local police force's use of non-invasive methods of restraint.
These days, when citizens are increasingly diligent with video-recording officer-citizen encounters, community perception of police involvement is critical. For this reason, BolaWrap was intentionally designed not to look like a firearm; instead, it resembles a stud finder or TV remote control. This way, it's clear to community members who may be standing by as witnesses to an encounter that officers who deploy BolaWrap are doing so to subdue an individual safely and painlessly from a distance, without being hands-on.
To make progress in non-lethal encounters between law enforcement and community members, it's critical that we recognize our collective role in prioritizing safer outcomes and saving lives.
Kevin Mullins is CEO of Wrap Technologies.