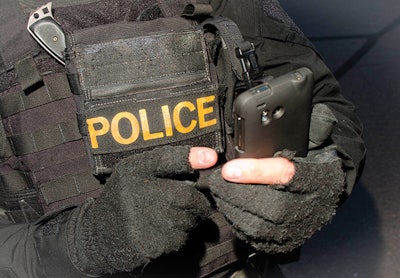 A police officer is involved in a traumatic shooting incident. It was a close call but the officer is going to be OK. It turns out the suspect he shot had a litany of felony convictions on his record and never should have been let out of prison. Within hours of the incident, the officer receives a number of text messages on his personal cell phone that express relief that the officer's injuries were not more serious. One officer jokingly tells him his injuries now give him "bragging rights." The next day, after everything has sunk in, another colleague sends the officer an email on his personal account expressing outrage that the suspect was able to be out on the streets with his criminal record. The email ends with, "the dirt bag deserved to die."
Of course, the above scenario is completely hypothetical. That being said, officers might find themselves in similar circumstances. They worry about their partners. They criticize the bad guys they are forced to deal with. They scorn the devils that take away human life. And they do it via text messages and emails.
What about those text messages and emails that are sent on officers' personal devices? Are text messages sent from police officers on personal cellphones safe from scrutinizing eyes? Are officers' emails sent on personal computers considered "personal" and not subject to disclosure? What if text messages or emails sent on personal devices touch on a matter related to the police officer's job? Are those text messages and emails "public records" requiring disclosure under various state "sunshine laws"? These, and similar questions, were recently addressed last month by the Illinois Office of the Attorney General.
The Chicago Case
On October 20, 2014, a Chicago police officer shot and killed Laquan McDonald. The shooting was captured on video from a police vehicle's dashboard camera. The release of the video over one year later sparked national outrage over the shooting.
Following the video's release by the Chicago Police Department (CPD), a national news agency submitted a request under Illinois' sunshine law, the Freedom of Information Act ("FOIA"), for "all emails related to Laquan McDonald from Police Department email accounts and personal email accounts where business was discussed" for 12 named officers for the week of the 2014 shooting incident and the week of the 2015 release of the dashcam video.
At first, the CPD provided over 500 pages of documents, but failed to produce any responsive emails. As such, the news agency requested a review of its FOIA request with the Illinois Office of Attorney General's Public Access Counselor (PAC). As a result, the PAC contacted the CPD and requested that it provide the specific records systems that were searched and describe the method of that search.
The CPD responded that it had searched its email system for the 12 identified police officers. However, the news agency contended that the CPD only searched for emails on the officers' city email account and not on any other accounts, including their personal accounts. It also argued that even if the CPD did not retain control over the identified officers' personal accounts or devices, "it still had a duty to request copies of such communications that relate to the officer's public service role and/or in the performance of their government function."
The PAC contacted the CPD again and requested, among other items, whether CPD had conducted a search of the officers' personal email accounts to discover whether the officers discussed CPD business. In response, CPD admitted that it had not conducted a search of the officers' personal email accounts, stating that such emails are not considered "public records" under FOIA.
The news agency replied that "[i]n refusing to request emails from the City police officers concerning official police business, the City essentially contends that any correspondence sent or received by Chicago police officers is not a public record unless it resides on the city's servers." It also said, "Illinois FOIA [like other states' 'sunshine laws'] exists to protect the public's right to know what its government is up to. Giving public officials like police officers carte blanche to evade FOIA laws by using personal email for public purposes would eviscerate Illinois FOIA. Moreover, public officials would have an incentive to avoid FOIA by deliberately communicating about sensitive or controversial topics on private email. This flies in the face of the very purpose of public information laws."
Attorney General's Opinion
On August 9, 2016, the Illinois Office of Attorney General issued an opinion regarding the appropriateness of CPD's response to the news agency's FOIA request. First, it analyzed whether emails on the officers' personal email accounts are subject to disclosure under Illinois law. In doing so, it had to determine whether the emails on the officers' personal accounts were considered "public records."
Illinois, similar to many states, defines "public records" as "all records…pertaining to the transaction of public business, regardless of physical form or characteristics, having been prepared by or for, or having been or being used by, received by, in the possession of, or under the control of any public body." However, under this definition, CPD argued that emails exchanged by police officers on personal email accounts are not public records belonging to CPD.
Indeed, "[b]ecause the communication sought, if any exist, would have been prepared by or sent to individual officers and employees rather than the City, they are not communications 'prepared by or for' a public body. And because the communications would not be stored on a City server or account, they cannot be 'used by,' were not 'received by,' and are not 'in the possession of, or under the control of,' a public body. Thus, the requested communications, if any, do not fall within the FOIA's definition of a 'public record' and are not subject to production under the Act."
However, the Attorney General found that when a CPD police officer acts in an official capacity, he engages in public business as a member of a municipal police department, which is a public body as defined under FOIA. It further stated that the CPD's argument undermines the adage that public entities act through their employers, "by excluding from the definition of 'public records' communications sent or received by employees of a public body on personal devices or accounts, regardless of whether the communications pertain to the transaction of public business."
The Attorney General also took to task CPD's argument that the emails exchanged on officers' personal email accounts are not subject to FOIA requirements because CPD does not "possess or control" those records. It quoted from a recent federal Court of Appeals opinion which found that:
"The Supreme Court has described the function of FOIA as serving 'the citizens' right to be informed about what their government is up to.' If a department head can deprive the citizens of their right to know what his department is up to by the simple expedient of maintaining his departmental e-mails on an account in another domain, that purpose is hardly served. It would make as much sense to say that the department head could deprive requestors of hard-copy documents by leaving them in a file at his daughter's house and then claiming that they are under her control."
Finally, the CPD argued that the search of the officers' personal email accounts would subject them to an unreasonable and unnecessary invasion of privacy. Most, if not all sunshine laws exempt from disclosure public records when such disclosures pose an unwarranted invasion of personal privacy. However, Illinois' law states that the disclosure of information that bears on the public duties of public employees and officials shall not be considered an invasion of personal privacy. According to the Attorney General, any emails exchanged by the officers concerning the shooting death of Laquan McDonald presumably pertained to their public duties and therefore their access would not constitute and unwarranted invasion of personal privacy under FOIA statute.
In sum, the Illinois Attorney General found that the CPD's response to the news agency's FOIA request violated the law. It directed the CPD to conduct a search of the 12 officers' personal email accounts. It also stated that the CPD would be in compliance with the Attorney General's opinion by simply asking the officers whether they maintain any records responsive to the request and, if so, by requiring the officers to provide copies of the records to the CPD.
The Bottom Line
What can law enforcement officers do to avoid the pitfalls facing the CPD officers involved in the Laquan McDonald shooting? First, police officers should become familiar with their state's laws regarding the disclosure of public records. Police officers are typically considered public employees and, therefore, their emails, documents, and other records may be subject to disclosure.
Second, when utilizing agency computers and email accounts, presume that any communications on those devices are public records subject to disclosure. As such, all writings should be professional in nature.
Third, even if officers consider their conversations private, such communications may not be "private" under the state's sunshine laws. Until there is more clarity on whether communications on officers' personal email accounts regarding on-the-job incidents are truly private and not subject to public disclosure, try to avoid having such discussions on personal cell phones and email accounts. After all, if these types of communications do not exist on officers' personal electronic devices, there is nothing that requires disclosure.
Laura L. Scarry, a former police officer, is a partner in the law firm of DeAno & Scarry with offices located throughout Illinois representing law enforcement officials in state and federal courts. You can contact her at lscarry@deanoscarry.com.