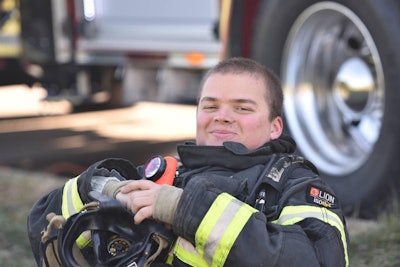 The Louisville Metro Police Department says the family of Officer Nickolas Wilt "sees and feels the love," as the city and department continues to pray for his recovery.
Wilt, a 26-year-old rookie officer with the Louisville Metro Police Department, is the only patient from the mass shooting who remains hospitalized. At the time of this writing, he remains in the hospital in critical but stable condition, WDRB reports.
Wilt was shot in the head as he and his training officer Cory C.J. Galloway were first to the respond to the active attack at the Old National Bank in downtown Louisville. Galloway suffered what was characterized as a minor wound during the ambush by the active shooter who was positioned in the lobby.
Four people in the bank were killed in the attack and nine including Officer Wilt were injured or wounded.
The shooter was killed when Officer Galloway stopped the threat with his patrol rifle.
WKYT reports Officer Wilt has contracted pneumonia in the hospital. The illness is reportedly common to patients put on ventilators.