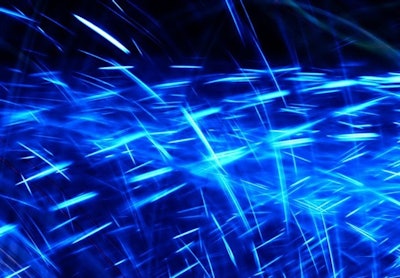 Concerns of Police Survivors (C.O.P.S.) received a letter from Dolly Craig in 1988. In the letter, Mrs. Craig wrote that she would put two blue candles in her living room window during the holiday season.
One of the candles was in memory of her son-in-law, Daniel Gleason, who had been killed in the line of duty on June 5, 1986 while serving with the Philadelphia Police Department. The other was for her daughter, Pam, who had been married to Danny. Pam was killed in an automobile accident in August of 1988.
Mrs. Craig's letter and efforts to memorialize her beloved daughter and son-in-law formed the basis for the "Project Blue Light" annual awareness campaign. The legacy continues to grow.
After receiving the letter, C.O.P.S. began encouraging law enforcement families, friends and agencies to place a blue light or candle in a window at home, or to decorate their home, department of community with strings of blue lights as a show of support for the officers who patrol our cities, towns, and neighborhoods. The lights also honor those who've lost their lives in the line of duty. This tradition has grown by leaps and bounds over the years, but there are still plenty of new places we'd love to see those blue lights shine!
Join us as part of "Project Blue Light," and let your blue lights shine for law enforcement during the holidays. Remember, the color blue is also a symbol of peace. When you display your blue lights, you'll be sending a dual message to everyone driving by that you support America's peacekeepers, and that you hope the coming year will be a time of peace.
For more information about "Project Blue Light" or to find out more about the many services and programs offered by Concerns of Police Survivors, contact us through our Web site.