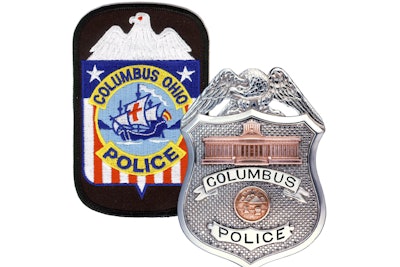 The Justice Department's Office of Community Oriented Policing Services (COPS Office) released a 14-page report containing a set of recommendations aimed at "reforming" the Columbus (OH) Division of Police.
The document—dubbed Columbus (Ohio) Division of Police: Roadmap to Implementation—is intended to "build a foundation for reform that will grow stronger as changes are implemented, helping to ensure the approach to public safety in Columbus continues to evolve as the city does." The 14-page report offers suggestions on improving hiring practices, bolstering transparency/accountability efforts, and improving officer training.
The report is a culmination of work done by DOG at the request of Mayor Andrew Ginther, who sent a letter to the agency in April 2021 asking for an outside analysis of "any possible deficiencies and racial disparities" at the Columbus Division of Police. Ginther reportedly submitted the request to DOJ as the police department faced backlash over how it handled protests in the immediate aftermath of the high-profile officer-involved shootings of Andre Hill and Ma'Khia Bryant.
Those events inevitably precipitated the prolonged presence of TV news cameras, satellite trucks, professional anti-police protesters, and all the accompanying administrative headaches.
Operational Observations
The DOJ report observed and commented upon several "areas for improvement" among command staff and line officers specifically in the understanding and implementation of problem-oriented policing services and procedural justice strategies in the agency's operations.
For example, the DOJ expressed "concerns" regarding the city's Community Liaison Unit, which is comprised of sworn community liaison officers (CLOs) assigned to the roughly 320 community groups/block watches throughout "Arch City."
Calling the Community Liaison Unit "largely unmanaged and unscrutinized for efficacy," the report stated that the CLOs interviewed during the review period spoke at length about their duties "with little to no understanding of community-based problem solving."
The report said, "The training for the CLO position to date does not appear to offer substantive training in community based problem-solving, despite it being a part of the job description."
Not good.
Training Recommendations
The DOJ report indicated a handful of recommendations for new and/or improved training. In particular, it recommended that the department consider exploring the addition of a training academy based on the work of the City Attorney.
"This training could do a deep dive into policies and practices most commonly seen in legislation by the City Attorney's office, as well as a best practice dialogue on understanding key points of Ohio law that are specifically important to those in law enforcement," the report said.
The report went on to suggest that the agency "partner with the City Attorney's office and as necessary use an external entity to develop a plan to allow attorneys to regularly audit training sessions to stay abreast of their delivery and merit..." and "enable personnel to participate in external specialized training opportunities such as FBI trainings, PELI, IACP, etc."
Inherit Implications
If the DOJ's assessment of the Community Liaison Unit in particular and the Columbus Division of Police in general is accurate—and depending on who you talk to, that might be a big "if"—then it's revelatory of what can happen when an agency folds to outside pressure to create "reforms" that are discussed and defined under the nomenclature of "community policing" but fail to accomplish anything much beyond rhetoric.
If the observations described in the DOJ report are accurate—and again, that's a big "if"—then the Community Liaison Section in Columbus was a probably little more than a well-intentioned but poorly implemented deployment of bicycle patrols in troubled neighborhoods coupled with rote presentations at community meetings and a presence at National Night Out events.
Any such effort is all but doomed to fail at achieving the objective of truly improved police-community relations, particularly when that bond is tested by the kinds of use-of-force events that bring to town a focus of attention from across the country.
Improved training for the people staffing high-touch community-based policing efforts is an absolute must for successfully implementing programs with those names and stated intentions.