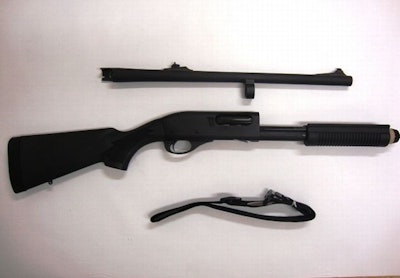 The Remington Arms Co. will provide 870 shotguns to the West Virginia State Police and a municipal agency in the state, after earning contracts, the company announced.
Remington Law Enforcement Sales will supply the West Virginia State Police with Remington Model 870 Police shotguns that have been customized to the agency's specifications, which included 20-inch barrels and cylinder bore chokes.
Other West Virginia law enforcement agencies can purchase the guns through the contract. The shotguns began arriving in August.
In addition, the Charleston (W.Va.) Police Department has purchased two different versions of the Model 870 built to the police department's exact specifications.
Town Police Supply, the Remington authorized law enforcement wholesaler for West Virginia, is delivering those guns.