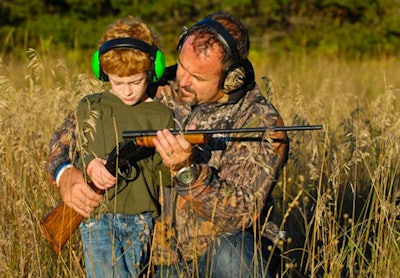 Altus Brands has introduced the Pro Ears ReVO passive earmuffs, as hearing protection for young shooters. The line of hearing protection products are designed for smaller heads and smaller ears.
"Our children have been at a distinct disadvantage when it comes to quality hearing protection," said Charlie Ricci, executive vice president with Altus. "Most youth hearing protection is either very uncomfortable or more of a children's toy. With the hundreds of ways kids are exposed to hearing damaging noise levels, especially in their formative years, we at Pro Ears were determined to create a product kids would want to wear and that provided an adult level of protection."
The passive muffs offer NRR 26 protection; a tighter, adjustable radius headband; super-sized ProForm leather ear cushions; and more colorful graphics.