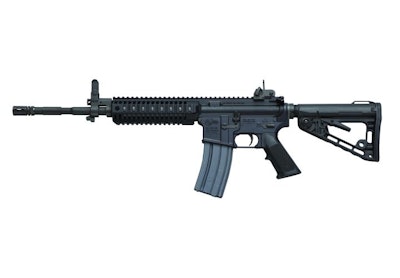 Colt Defense has introduced its LE6940P modular carbine with an articulating link piston (ALP) operating system initially developed for the U.S. Army, the company announced.
"The new LE6940P puts to use a new, improved version of a piston system that Colt originally pioneered for the U.S. Army," according to David Ridley, Colt's vice president. "Now, any civilian shooter or law enforcement professional has the opportunity to shoot using this superior piston-operated AR."
The advanced piston carbine (APC) is a lightweight alternative to the traditional direct gas impingement system found in most ARs. The LE6940P's piston operating system reduces inherent stress in the piston stroke by allowing for deflection and thermal expansion. This allwos greater accuracy and extended life for the rifle.
The LE6940P measures 35 inches with the stock extended and weighs about six and 1/2 pounds, the LE6940P was designed to be lightweight to reduce shooter fatigue. A one-piece monolithic upper receiver provides ease in assembling parts, disassembling and cleaning. The 5.56mm, magazine-fed carbine has a semi-automatic rate of fire of 700-950 rounds per minute. Chambered in .223 Rem (5.56x45 NATO), this rifle has an effective range of 600 meters (or 1,968 feet).
The LE6940P's one-piece monolithic upper receiver assists in mounting optical systems. In order to enhance the shooters' versatility in both close quarters and long range, Colt has also incorporated a back-up iron sight (BUIS) and a folding front sight.