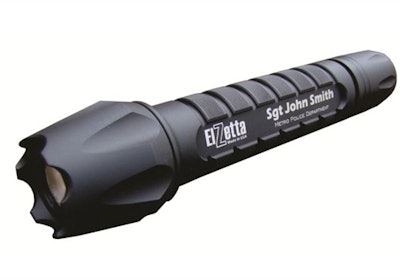 Elzetta Design now offers an engraving program for its ZFL-M60 LED Flashlights to allow officers to customize their weapon light, according to the company.
Officers may choose from 72 Elzetta ZFL-M60 flashlight configurations and then make their flashlight truly unique by having their name, department, badge number, slogan, or other text laser engraved into the body at the factory.
To read mor eabout the Elzetta Custom Shop Program, visit the Elzetta Website.