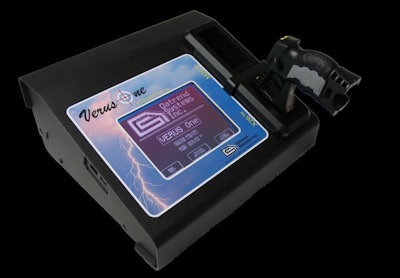 Verus One has introduced a device for testing Electronic Control Devices (ECD) and Conducted Energy Weapons (CEW).
With the Verus One device, law enforcement agencies can test their ECDs/CEWs without having to send them to the factory or an independent lab.
The Verus One verifies device performance with three discharges in less than two minutes. It also provides the agency instant, non-alterable performance records. Pre-programmed and user-programmable protocols are available.