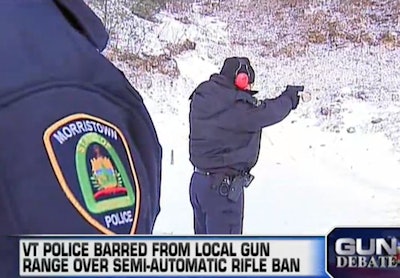 The battle over the right to bear arms is flaring in Vermont, where a local gun range has moved to prohibit the Burlington Police Department from training at its facilities after the City Council voted to advance a measure banning semi-automatic rifles and large-capacity magazines.
The leadership of the Lamoille Valley Fish and Game Club explained that it's "difficult" for the club to support the city—even its officers—given the actions of the council.
Read the full Fox News story.