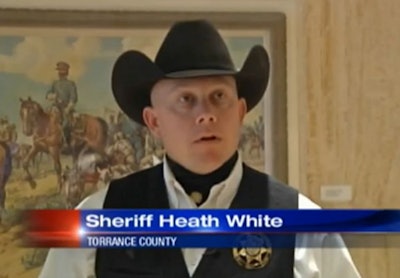 More than 90 sheriffs from mostly rural counties say they won't enforce what they deem unconstitutional gun laws from the Obama administration or Congress.
The sheriffs sent open letters to President Obama and began a media effort to "stand up against the unconstitutional gun control measures being taken," according to the Constitutional Sheriffs and Peace Officers Association.
The Texas-based group released a list of 90 sheriffs who oppose Obama's gun-control efforts. The list includes sheriffs from more than 20 states as well as sheriff's associations in Utah and New Mexico.
Separately, Pinal County (Ariz.) Sheriff Paul Babeau also sent an open letter to Obama voicing his opposition.
The sheriffs began their opposition after Obama signed 23 executive orders addressing gun violence and outlined other measures including banning assault weapons and magazines that hold more than 10 rounds.
The National Sheriffs' Association hasn't taken a position on the legislation unveiled Thursday, reports the Wall Street Journal. The International Association of Chiefs of Police has historically supported gun-control legislation.
Related: