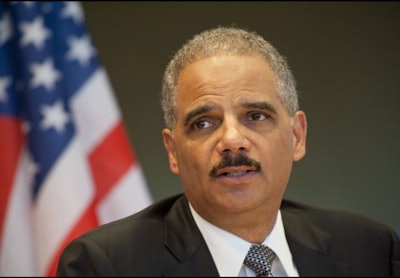 Vice President Joe Biden and Attorney General Eric Holder met with law enforcement leaders Thursday to begin discussions about reducing gun violence.
The meeting, which included other Obama administration officials, will develop what President Obama called "real reforms right now." Obama has said one of the reforms would include a proposal to reinstate the Assault Weapons Ban that expired in 2004.
Obama told the task force to respond with proposals by mid-January. He also highlighted suggestions to better restrict gun sales to criminals and those with mental-health issues and improve access to mental health care, reports CNN.
Holder will travel to Connecticut to meet with law enforcement officials investigating the Sandy Hook school shooting.