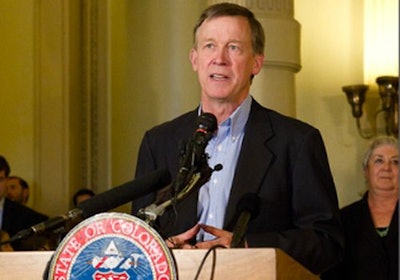 Colorado's Gov. John Hickenlooper signed three new gun proposals into law Wednesday, drawing ire from Republicans and warnings from pro-business advocates.
Gov. Hickenlooper signed off on bills that would limit ammunition magazines to 15 rounds, require universal background checks for gun sales and transfers, and require customers to pay for the cost of background checks.
The gun-control laws laws created static with at least two sheriffs. Weld County Sheriff John Cooke and El Paso County Sheriff Terry Maketa said they wouldn't enforce the laws.
Magpul Industries has been preparing to leave its Erie facility, CEO Doug Smith told the Denver Post. The company produces a variety of AR furniture, including its widely popular 30-round PMAGs.
"Large magazines have the potential to turn killers into killing machines," Hickenlooper spokesman Eric Brown told the Post.