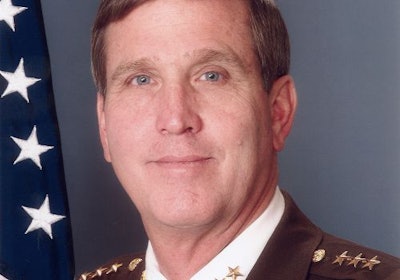 Weld County (Colo.) Sheriff John Cooke told state lawmakers on the verge of approving two gun-control measures he wouldn't enforce the "feel-good, knee-jerk reactions."
In the coming days, Gov. John Hickenlooper is expected to sign laws expanding background checks to purchase firearms and limiting ammunition magazines to 15 rounds. The laws passed the state's legislature last week.
Sheriff Cooke told the Greeley Tribune that he "won't bother enforcing" the laws because it will be impossible for him to keep track of how the requirements are being met by gun owners. Colorado sheriffs are considering suing the state to block the measures if they are signed into law.
On Tuesday, El Paso (Colo.) County Sheriff Terry Maketa also said the new laws are unenforceable. He told an audience it would be impossible to separate which magazines would be legal—those sold before the July 1 enforcement date of the laws—from those sold afterwards, reports the New American.