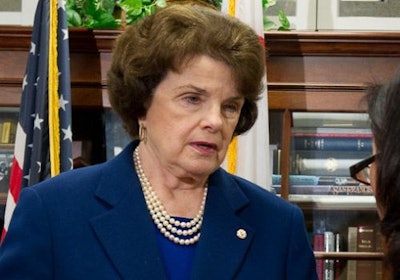 The Senate Judiciary Committee on Thursday approved a renewed assault-weapons ban, advancing the measure to the Senate floor where it will face intense resistance from Republicans and other gun-rights supporters.
The bill was approved by the committee on a party-line, 10-8 vote. Chief sponsor, Sen. Dianne Feinstein (D-Calif.) said she knows "the road is uphill" for the legislation, but sought to press her colleagues to consider the bill.
"Are we going to stand with the thousands of police chiefs and law enforcement officers who do support this bill? Are we going to stand with the victims of gun violence?" she said, stressing that the bill does not take "any weapons away from anybody" but would ban future purchases.
Republicans, though, described the legislation, which comes nearly a decade after the last assault-weapons ban expired, as an ineffective response to a genuine problem.
Read the full Fox News story.