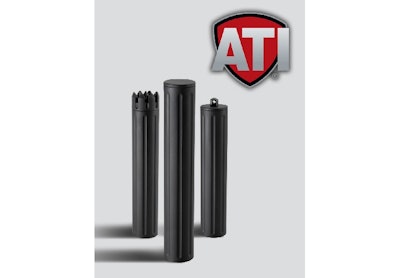 Advanced Technology International (ATI) has announced the availability of aluminum-fluted magazine extensions for select Remington, Winchester, and CZ 12 gauge shotguns.
ATI's new magazine extensions are offered with three different end caps including a standard flat cap, swivel stud cap, and stand-off cap for different combat options. Depending on the end cap, the magazine extension can hold an additional two to three shotgun shells.
The outside diameter of the extensions matches the diameter of the shotgun's barrel lug to flow seamlessly with the firearm, according to ATI.
The extensions are manufactured in the U.S. with military-spec Type III anodized 6061 T6 aluminum. They are covered by a limited lifetime warranty.