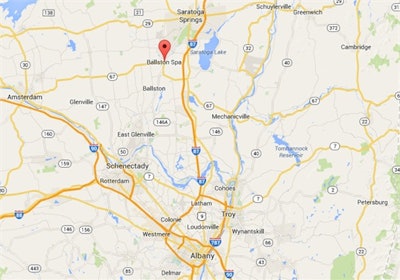 A New York man has died following a struggle with six local and state officers who deployed their ECW's to help arrest him.
Authorities said Daniel Satre, 43, of Saratoga Avenue, was screaming and walking in front of cars on that street just before 11 p.m. Saturday when two Ballston Spa officers responded. The officers called for backup to help arrest him on disorderly conduct charges.
Two officers from the Saratoga County Sheriff's Office and two state troopers arrived, and all six officers attempted to apprehend Satre, police said. Stun guns were then used by the officers to bring Satre under control, and he became unconscious after being handcuffed. Police said officers attempted to perform CPR at the scene, but Satre was pronounced dead at Saratoga Hospital just after midnight Saturday.
At a news conference Sunday, Balston Spa Village Police Chief Charles Koenig told the Times Union that Satre was warned several times that officers were preparing to stun him. Koenig said criminal and internal investigations are being conducted, and that no disciplinary action had been taken against the officers who used the stun guns on Satre. Officers from both Ballston Spa and the State Police stunned Satre, officials confirmed.