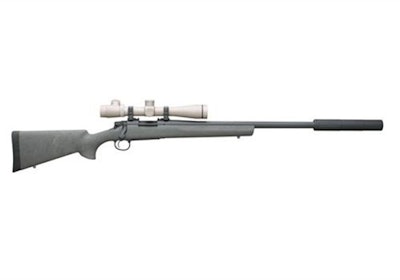 Last week CNBC reported that Remington Arms was recalling 7.85 million rifles. Remington says this report was fundamentally inaccurate.
In a news release issued over the weekend, Remington said, "Even a cursory review of the court filings would have revealed CNBC's errors. That said, other news sources picked-up and repeated the misinformation about the proposed settlement. In response, the Plaintiffs' counsel immediately took steps to correct CNBC's inaccuracies by clarifying the terms of the proposed settlement in their own press release, which, in part, stated:
* These settlements are not recalls.
* These settlements are not any admission that the products are defective or unsafe.
This economic settlement provides an avenue for consumers, who have certain Remington rifles, to voluntarily have a new trigger installed. As noted by the Plaintiffs, the benefits provided by the settlement will not be in place until after court approval."
Remington said it issued the press release because the company feels it is important that the terms of the proposed economic settlement be accurately described, and it "does not want its customers to be confused or misled."
The Remington release stated that the Model 700 is the best-selling American-made, bolt-action rifle of all time. "The Model 700 has also been and continues to be the tactical sniper rifle of choice for the U.S. armed forces and special operators and is widely used by state and federal law enforcement agencies," the company said.