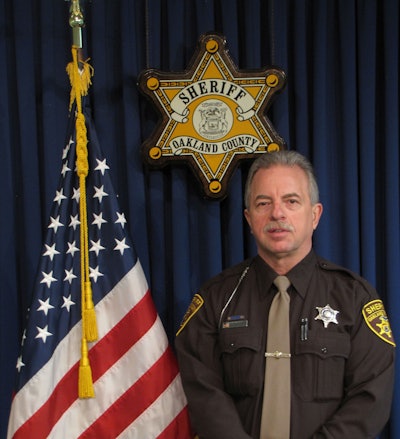 The National Rifle Association is honored to name Deputy Milton R. Williams of the Oakland County Sheriff's Office in Oakland County, MI, the 2015 NRA Law Enforcement Firearm Instructor of the Year.
Deputy Williams has served with the Oakland County Sheriff's Office for more than 27 years and holds several NRA Law Enforcement training certifications in addition to being a NRA Training Counselor. As a part of the Emergency Response and Preparedness Division, Deputy Williams oversees Concealed Pistol License (CPL) classes for county employees and their families and has certified more than 3,000 citizens to date. Previously, Deputy Williams served as the unit's Range Master for approximately 10 years.
Deputy Williams successfully governed and promoted NRA Police Pistol Combat (PPC) in the state of Michigan while serving as president of the Michigan Police Pistol Combat Association for 12 years. An accomplished PPC competitor who holds NRA Distinguished badges in Revolver and Semi-Automatic, Deputy Williams has won numerous local, state, and national shooting events.
In recognition of his long record of service, dedication to public safety, and his personal commitment to preserve the Second Amendment, the NRA is honored to recognize Deputy Williams as the Law Enforcement Firearms Instructor of the Year. He will be presented with a ceremonial plaque and a firearm donated by Smith & Wesson.
Submit nominations for the 2016 NRA Law Enforcement Instructor of the Year at: http://le.nra.org/training/nra-law-enforcement-instructor-of-the-year.aspx
About the National Rifle Association
Established in 1871, the National Rifle Association is America's oldest civil rights and sportsmen's group. Five million members strong, NRA continues its mission to uphold Second Amendment rights and is the leader in firearm education and training for law-abiding gun owners, law enforcement and the military. Visit http://nra.org.