Retay Arms Ltd. STI. of Konya, Turkey, has brought the push-button removable trigger to the semi-automatic shotgun for the first time, according to the company.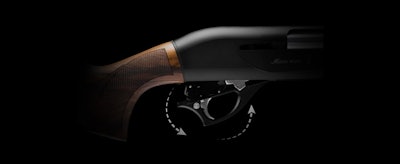 The push-button removable trigger is not a new concept as it has been a common feature on very high-end, very expensive competition shotguns for years. Competitive shooters adopted the design primarily so that they have the ability to replace a malfunctioning trigger quickly rather than having to forfeit a match or switch to a new gun. It also enabled shooters who put a high volume of rounds though their shotgun the ability to clean and service the all-important trigger group quickly and easily. Less time cleaning means more time shooting and that is an appealing concept.
Now thanks to the engineers at Retay Arms, everyone can enjoy the benefits of this technology at a reasonable price point, the company says. The Retay Removable Trigger (RRT) comes as standard equipment on the Retay Arms Masai Mara shotgun. The Masai Mara is a feature packed high performance inertia action shotgun with a starting MSRP of $799.00.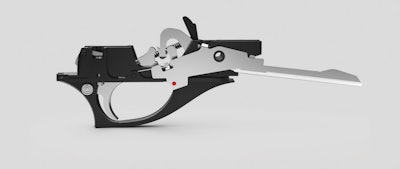 The Masai Mara's distinctive removable trigger group is designed around the solid one-piece milled aluminum trigger housing that acts both as the trigger guard and platform for the internal moving parts including the shell elevator. To remove the trigger, one simply presses a small button located just above and slightly behind the cross bolt safety while at the same time pressing the bolt release button on the side of the receiver. This allows the entire trigger group to rotate downward and out of the receiver. A video demonstration can be found HERE.
Replacing the trigger group is also straightforward: just rotate the trigger group back into the receiver and press the bolt release. The trigger "clicks" effortlessly back into place. The entire removal and replacement operation is designed to take less than 7 seconds to accomplish without tools or fear of losing small parts.
Some of the benefits of having a removable trigger include easy cleaning, easy repair and replacement, and safer storage.
To learn more about Retay Arms, the Masai Mara semi-automatic shotgun, or the Retay Removable Trigger System visit RetayUSA.Com or contact RetayUSA at service@retayusa.com.