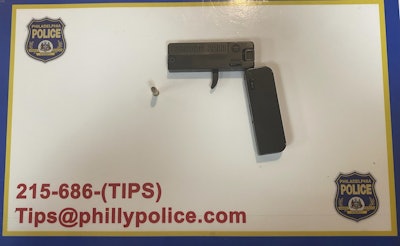 Police in west Philadelphia recently took a cell phone gun off of a woman at a traffic stop.
The disguised weapon is legal to own reports Yahoo News. But police say the woman who possessed it had 13 prior arrests, including a gun violation.
The type of gun she was carrying has been on the market for almost five years now.
Illegal firearms come in all shapes and sizes, even ones shaped as cell phones. This gun & the person w/13 priors possessing it, shouldn't be on our streets. Good work @PPD18Dist PO's @ 300 S. 57th. @ATFPhiladelphia @FOX29philly @PHLCouncil @PhillyPolice pic.twitter.com/PLUiugs7rc

— Matthew Gillespie (@PPDMGillespie) April 18, 2021