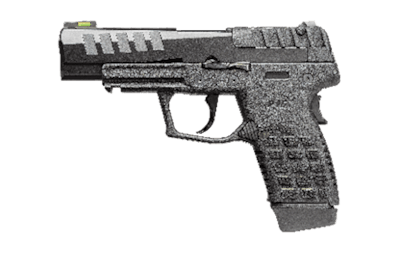 KelTec is showing its first striker-fired pistol, the P15, at the Shooting Hunting and Outdoor Trade (SHOT) Show this week in Las Vegas.
The P15 is a polymer-framed 9mm that the company says is the "lightest and thinnest of its kind." It features a patent-pending 15-round extended magazine, fiber optic front sight, adjustable rear sight, ambidextrous safety and magazine release, and a gator grip texture for stable handling.
"KelTec invented subcompact, polymer handguns. So we wanted our first 9mm striker-fired pistol to be worthy of the company George Kellgren founded 31 years ago," says Derek Kellgren, the company's director of sales and marketing.
"While we pride ourselves on creating firearms that are unlike any others, we also pride ourselves on innovation in production," says Adrian Kellgren, KelTec's director of industrial production. "That allows us to consistently produce innovative firearms that are also reliable, high quality, affordable firearms."