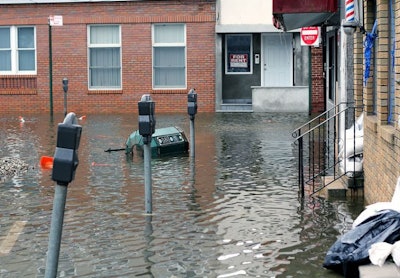 A wide-ranging review of Superstorm Sandy concluded that the New York Police Department needs the right kind of patrol boats to effectively respond to a similar event in the future.
Officers used flat-bottom "jon" boats to navigate flooded streets and conduct rescues. Because the boats don't have motors, they lack mobility and maneuverability in swift currents, the report noted.
Because the boats are metal, officers needed to carefully avoid downed power lines, reports AFP.
Police should instead be using inflatable craft with outboard motors that can operate with 18 inches of draft. They are made of galvanized rubber that can easily be decontaminated and stored.