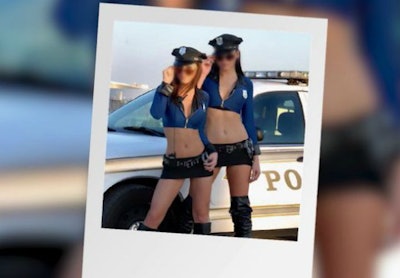 Tulsa (Okla.) Police Chief Chuck Jordan launched an internal investigation after a local news outlet inquired about racy photos showing scantily clad women posing next to an agency vehicle.
Chief Jordan told KTUL he was "highly upset" by the photos, which were e-mailed to the television station by a resident. The word "Tulsa" doesn't appear in any of the photos.
KTUL contacted the photographer, who declined to identify who hired her. The photos are about three years old.