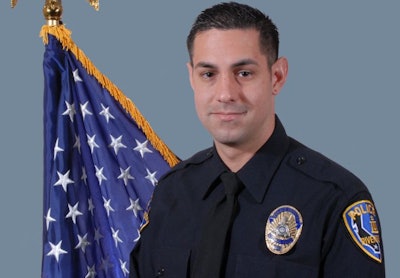 The Riverside (Calif.) Police officer wounded by Chris Dorner and the widow of his slain partner met for the first time, as the two attended a Friday fund-raiser.
Officer Andrew Tachias met Regina Crain, the wife of Officer Michael Crain, at an event raising funds to aid their recoveries. The officer was wearing medical devices on his hands and forearms. Crain said he isn't ready to speak with reporters.
"I wanted to make sure he knows there's nothing he could have done," Crain told the Press Enterprise. "I think he's like all of us. It's ups and downs. One minute you're fine and the next you are in a hole."