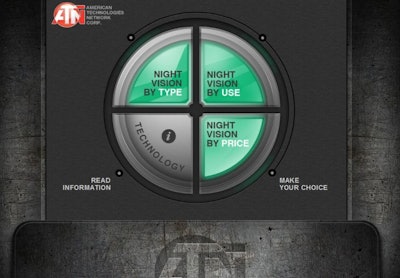 American Technologies Network Corp. launched their latest online product catalog, an online tool that helps agencies find night-vision gear.
With the interactive catalog, which is located on the home page of the ATN website, the customer can then search by type, use, or price. Clicking on "type" will lead to four uses—security, hunting, camping, or boating. ATN products are grouped by use, making it simpler for a customer to determine the right model for a given activity.
Under each category, the customer can review a variety of products or further define the search by price. Click the preferred price and the entire product line within that price range is shown. Pick a product and the product's full description, specifications and optional accessories become available.