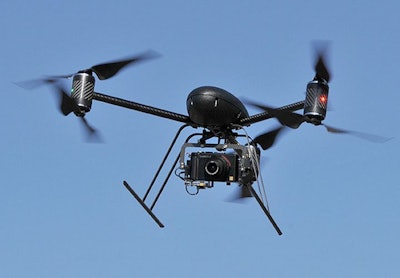 For years, law-enforcement agencies, including several in the Seattle area, have used helicopters and airplanes for search-and-rescue missions, manhunts, SWAT-team operations, traffic control and car chases.
So why have plans by Seattle police and other enforcement agencies to deploy unmanned drones drawn such intense fire?
The vocal opposition against the drones came into sharp focus two weeks ago during a public meeting in Seattle when members of the Seattle Police Department were shouted down with chants of "No drones!"
In California, plans by the Alameda County Sheriff's Office to deploy drones were met last month with a news conference on the steps of Oakland City Hall where several groups raised privacy concerns.
Police, privacy-rights experts and even the American Civil Liberties Union (ACLU), which has strong concerns about drones, say the technology is not going away. The question is how to craft thoughtful laws that protect privacy.
Read the full Seattle Times story.