FLIR Systems Inc. has announced the FLIR Breach multifunctional thermal imaging monocular and three new night vision product families that will debut at the 2018 Shooting Hunting and Outdoor Trade (SHOT) Show in Las Vegas. This new wave of thermal and night vision products helps broaden FLIR's leadership position in the tactical and outdoor markets, and builds on its nearly 50-year heritage of developing combat-proven solutions, according to the company.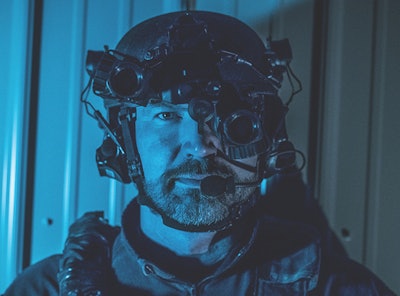 The FLIR Breach multifunctional thermal monocular is FLIR's lightest, most compact, full-featured 320x240 thermal monocular. Powered by FLIR's 12-micron high-performance Boson thermal core, the Breach is made to deliver crisp images on a high-definition display, and offer recording and internal storage of up to four hours of video and 1,000 still images. In addition, it includes a digital compass, inclinometer, and seven color palette options for enhancing the imaging experience. Weighing only 7.4oz, it can be concealed in a pocket or mounted to a helmet.
FLIR is also expanding its Armasight by FLIR night vision lineup with new tactical monocular and binocular families. Each family features Generation 2 or 3 technology options and multiple lens configurations, including an upgraded 19mm lens that offers a 51-degree field-of-view for 25% more viewing area. Additional common features for all models include manual gain control, up to 40 hours of run time from a single AA alkaline or CR123 battery, and hand, weapon, or helmet mounted options. Also, the units feature a flip-up-turn-off, flip-down-turn-on design when mounted to a helmet.
Armasight by FLIR MNVD single-tube monocular offers a lighter weight option and preserves night adaptation in the unaided eye.
Armasight by FLIR BNVD dual-tube binocularprovides better depth perception and situational awareness for improved navigation.
Armasight by FLIR PVS-14 multi-purpose tactical night vision monocular for United States military and Special Forces is designed for the most demanding night operations.
"The new FLIR Breach mini thermal monocular equipped with the high-performance FLIR Boson thermal sensor demonstrates FLIR's ability to deliver innovative, reliable products in smaller, lighter form factors," said Dmitry Rocklin, Vice President of FLIR Outdoor and Tactical Systems (OTS). "The suite of night vision products offers exceptional field-of-view, flexible mounting, and improved run times, providing tactical and law enforcement users with market-leading image quality, size, weight, battery stamina and features."
All new outdoor and tactical FLIR thermal imagers and NVDs will be available in the United States in the first half of 2018 through established FLIR outdoor and tactical dealers. For more information on the suite of new products, visit www.flir.com/ots.