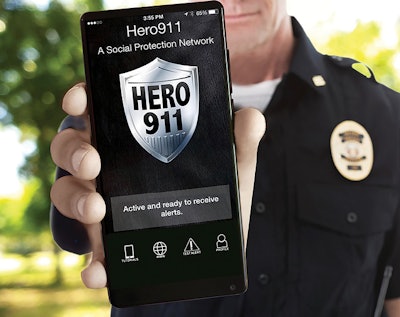 It's a long, sad litany. Columbine. Marjory Stoneman Douglas. Rancho Tehama. Red Lake. Sandy Hook. You don't need to utter another word to anyone involved in law enforcement—or any other discipline of public safety—and they know what you're talking about. Active shooters in schools.
Combined, the death toll of those four attacks is 76 human lives. An additional 58 people were wounded in these incidents. Some of the wounded will never fully recover.
Five Minutes
In most cases of an armed assault on a school, the time from the first gunshot to the last is about five minutes. That last shot is often a self-inflicted wound to the head, ending the life of the shooter and the threat. It is usually preceded by the arrival of law enforcement at the scene and officers engaging the shooter.
Active shooters can do a lot of damage in five minutes. And the best way to reduce the carnage is to get police on scene faster. Unfortunately, this is difficult because there is a significant gap between notification time and response time.
According to the Department of Homeland Security, it takes 4 to 11 minutes for a 911 call to be processed and first responders dispatched, and 4 to 18 minutes for a first responder to be on the scene and act.
A lot of killing can happen in that window of time.
So in 2013 a group of active-duty and retired law enforcement began to examine ways to close the gap between notification time and response time. They took a police and psychology perspective and developed a suite of secure mobile applications available to teachers and law enforcement officers that enables near instantaneous communication when the bullets begin to fly at the local school.
School Guards
The inventive officers called their new company Guard 911.
SchoolGuard from Guard911 is an active shooter alert app for K-12 schools. It shortens these notifications and response times to school shooters and greatly improves the chance of saving lives with the touch of a smartphone screen.
In addition to SchoolGuard, the company offers a similar solution for colleges and universities called CampusGuard911. And its Guard911 app covers public places such as hospitals, religious buildings, theaters, and shopping malls. According to the company, all three apps have an icon on the home screen that—when touched—dials 911.
Officers who have the federally approved Hero911 app on their phones and are in the vicinity of a Guard911 protected property during an alert are instantly notified and usually can respond faster than those dispatched through traditional ways. More than 60,000 federal, state, and local law enforcement officers have downloaded the Hero911 app, creating a well-established police network.
All three applications are available for download via the Apple Store or Google Play and are now listed in the FirstNet by AT&T catalog after going through a stringent vetting process.
Hero911 says of its public safety offering that they are:
• Simple—designed by police for use by police
• Effective—proven effective
• Expedited—offer immediate notification to 911 coordinators and nearby police
"Guard911 apps have several daily features some similar to other mobile safety apps. However, the main feature is what remains unique and life-saving," says Nate McVicker, president and founder of Guard911. "This is the feature of reporting an armed intruder. Any approved staff member maintaining the Guard911 app at a protected Guard911 property who activates this main feature will trigger four things simultaneously.
"First, the app speed dials 911 to report the emergency as in traditional methods. The app simultaneously alerts all other users on property of the threat for situational awareness and displays a map of the location of the alert and who activated it. At the same time, the app alert all other users on other Guard911 protected properties within five miles of the incident.
"Most importantly, the app has already alerted all police officers and dispatchers maintaining the Hero911 app who are in close proximity for their immediate notification and subsequent response which allows them to arrive in seconds rather than minutes," McVicker adds.
Case in Point
Chief Tony Pustizzi of the Coral Springs (FL) Police Department said, "I found out firsthand the enormous and tragic impact a mass shooting can have throughout the entire country. My department responded to the Marjory Stoneman Douglas massacre in our neighboring city, Parkland, Florida."
Pustizzi adds, "As a commander on that scene, I experienced just how important a timely and effective law enforcement response is. In under five minutes, there were 17 dead and 17 wounded. The tragedy would have been even worse if not for the teachers who locked down their classrooms therefore limiting the number of students and staff the killer had access to."
Pustizzi laments that since that community is patrolled by the sheriff's office and the 911 calls did not go directly to his agency, his officers' response was delayed somewhat.
"We would have been notified sooner if the alerting system, Guard911 and its law enforcement application Hero911, was in place," he says.
Pustizzi now travels around the country conducting presentations and training on the lessons learned from the Marjory Stoneman Douglas High School massacre in hopes of educating law enforcement and fire department personnel as well as school administrators about how to better prevent and handle an event such as this.
"Sadly, I believe that these tragedies will only increase once [all the] schools are reopened to in-person learning," Pustizzi said. "We must be prepared."
Guard911 has been implemented in 37 states by various means, including state and federal grant monies, Sheriffs paying for the service outright, and school boards appropriating monies for the mobile safety app, among other methods. Hero911 has police in the network in all 50 states, the District of Columbia, Guam, Puerto Rico, and Canada. Guard911 was awarded a state contract through the Florida Department of Education under "Alyssa's Law."
Given the possibility of increasing violence in schools—as schools begin to resume in-person learning after a year of kids isolated in their rooms alone with nothing but classes in Zoom—looking into solutions such as the Guard911 suite of mobile phone apps might be a worthy investment in time and effort.
Doug Wyllie is contributing web editor for POLICE.