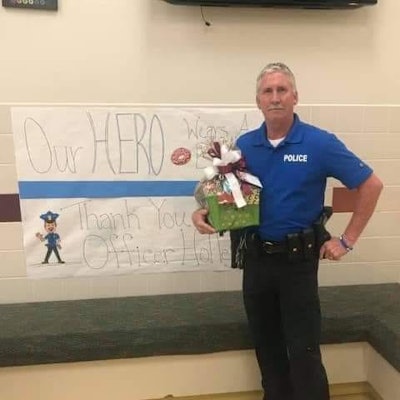 An East Texas school police officer died Friday August 18, 2023, after experiencing a medical crisis while on duty.
The Hudson (TX) Fire Department reported on Facebook that it responded to Bonner Elementary School to try to aid Officer Bryan Holley.
In its statement, the department wrote, "…Holley was a valuable and loved partner of the Hudson Fire Department. He would frequently go outside of his required duties to assist on accidents and other emergencies in the community."
Holley's former agency, the Angelina County Sheriff's Department also praised the fallen officer who retired as a lieutenant from the agency.
"Bryan began in law enforcement as a deputy constable for Angelina County Precinct One in 1992. After 4 ½ years of service in Pct. 1, Bryan moved over to the Angelina County Sheriff's Department where, for nearly 17 years, he worked patrol, as a K-9 officer in narcotics and was a member of the SWAT team while rising through the ranks to become a lieutenant and commander of a patrol shift. Officer Holley's career led him to the Hudson ISD in 2013 where, for the last 10 years, he served the students, staff and parents of Hudson as a school police officer," the sheriff's department said.
Holley ran for Angelina County Sheriff in 2020.