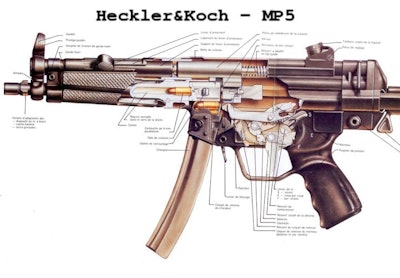 Just three of the 30 guns stolen from a Los Angeles Police SWAT training facility have been recovered and have likely been sold or traded on the black market, police sources told the Los Angeles Times.
The weapons included large-caliber handguns, MP-5 sub-machine guns, and an AR-15 rifle. The weapons had been converted to less-lethal training weapons that fire plastic pellets.
Police have arrested two men on suspicion of committing the heist and three others for allegedly possessing the recovered weapons. Officers recovered three weapons.
Related: