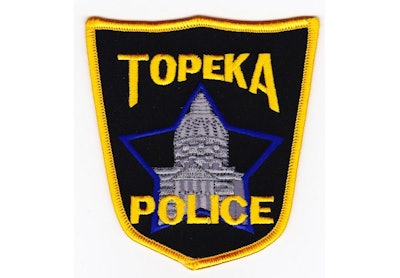 Topeka (Kan.) Police officers shot and killed the suspect who killed two of their own after tactical officers flushed the armed man out of his home with tear gas early Monday.
David Tiscareno, 22, was pronounced dead at the hospital following an end to a stand-off at 6 a.m. He was carrying a gun as he left the home when officers opened fire and killed him. Tactical officers had surrounded his home in the 300 block of SW Western Avenue.
Officers with the Topeka PD and Shawnee County Sheriff's Office had secured a perimeter around Tiscareno's home. The Kansas Bureau of Investigation sent its High Risk Response Team, according to a Topeka PD release.
Tiscareno had a criminal record that included a theft and weapons conviction, reports the Kansas City Star.
Topeka PD's Cpl. David Gogian, 50, and Officer Jeff Atherly, 29, were shot after they responded to a report of a suspicious vehicle at a central Topeka grocery store.
Related: