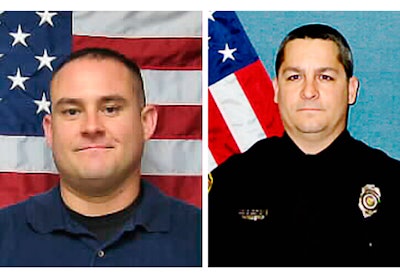 The suspect who fatally shot two Topeka (Kan.) Police officers Sunday evening remains at large, reports the Kansas City Star.
Cpl. David Gogian, 50, and Officer Jeff Atherly, 29, were shot after they responded to a report of a suspicious vehicle at a central Topeka grocery store. The officers died later at the hospital.
Gogian was an eight-year veteran and Atherly had served the department for almost two years.