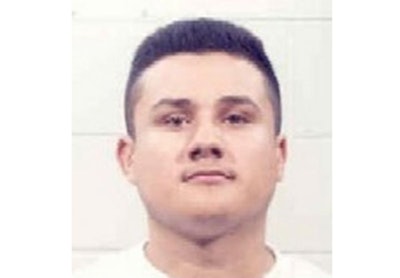 Jose Luis Saenz had been on the FBI's 10 Most Wanted list since 2009, with a $100,000 bounty and his face in post offices across the United States before he was captured last week.
But amid the international hunt for Saenz — also known as "Peanut Joe Smiley," among other aliases, authorities say — California parole officials dropped their warrant for his arrest and dismissed the alleged killer and Mexican drug cartel associate from parole.
California "no longer had jurisdiction over Saenz," agency spokesman Luis Patino said Wednesday. He cited a 2009 state law, meant to reduce prison crowding, requiring nonviolent felons to be placed on unsupervised parole and not returned to jail unless convicted of a new crime.
Read the full Los Angeles Times story.
Related:
Top FBI Fugitive, Cartel Enforcer Captured In Mexico