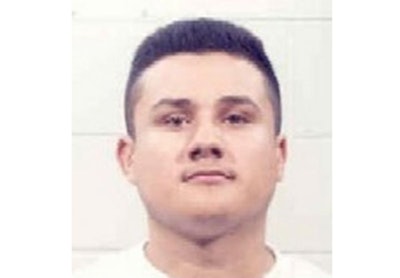 A Los Angeles gang member who killed two gang rivals and murdered two others was returned to the United States to face charges after his capture Friday in Guadalajara.
Joe Luis Saenz, who was added to the FBI's Top Ten Fugitives list in October 2009, was captured in a joint operation with Mexican authorities. He worked as a hit man and enforcer for a drug cartel, reports the Associated Press.
On July 25, 1998, Saenz allegedly shot and killed two rival gang members in Los Angeles. Less than two weeks later, Saenz allegedly kidnapped, raped, and murdered Sigrieta Hernandez, his girlfriend and mother of his daughter. Saenz believed Hernandez was planning to tell the police about the murders.
Saenz allegedly murdered Oscar Torres in October of 2008 in his Whittier home because Torres failed to repay $600,000 in drug money after police seized the cash during a traffic stop. The attack was captured on surveillance video cameras in Torres' home.