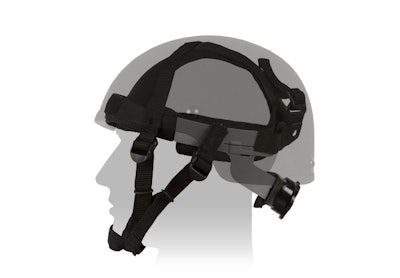 Safariland has introduced the Protech R2S system (Ratchet Retention Suspension System) for Protech ballistic helmets to provide better stability on an officer's head.
The R2S System tightens and conforms to the wearer's head for optimum comfort with a simple twist of the easy-to-grip knob located at the base of the helmet, ensuring a secure fit for any head size, according to the company.
The R2S system combines the mesh-crown suspension system used in Protech ballistic helmets along with the R2S retention technology. The mesh-crown system comprises a four-point, height-adjustable floating pad in the front of the helmet with a chin strap. This new design enables the user to tighten or loosen the helmet to keep it secured to the wearer's head.
The R2S system is compatible with the Protech Delta 4 family of ballistic helmets or any large ACH/Warrior style helmet with a four-bolt pattern. The R2S system also incorporates 360 degrees of comfort foam, moisture-wicking pads including a removable nape pad for added comfort and stability. It's available now.