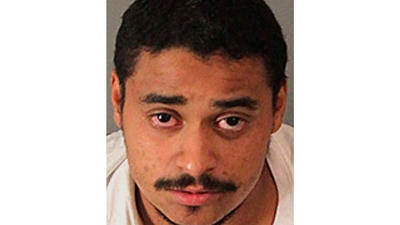 A California gang member pleaded not guilty Thursday to murder charges in the killing of two Palm Springs police officers in what authorities called an ambush during a domestic dispute call, reports the Associated Press.
John Hernandez Felix entered the pleas in a Riverside County courtroom, where he appeared with shackles on his legs and was ordered held without bail.
Authorities said Felix was intent on killing police on Saturday when he carried out the latest attack on officers across the nation that have included ambushes in Dallas and Baton Rouge, Louisiana.
Felix, 26, also pleaded not guilty to three attempted murder charges and a pair of weapons charges. He spoke only to enter the plea and answer yes-or-no questions.
Related:
Video: Man Charged with Murder in Killings of Palm Springs Officers
CA Cop Killer Suspect Arrested; Had Body Armor, High-Capacity Magazines
Palm Springs, CA, Mourns 2 Officers Killed in Weekend Shooting
2 California Officers Killed on Disturbance Call, Shooter at Large