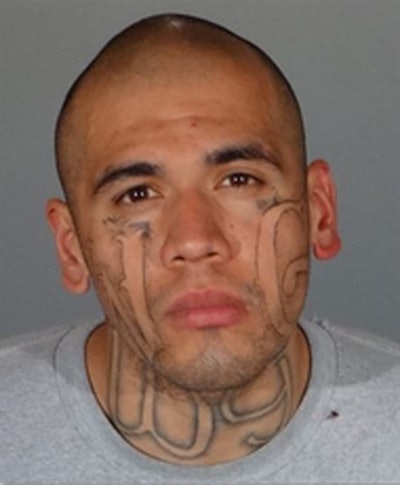 The Los Angeles County District Attorney's Office requested the L.A. Board of Supervisors continue to keep secret a report that details how closely probation officers supervised a gang member charged with the murder of a Whittier, CA, police officer, reports KFI AM.
The Board had considered making the report public last week but were advised not to do so until County attorneys could discuss the matter with the Supervisors in a closed-door meeting.
After that meeting other County officials said prosecutors asked the Board to continue to withhold the document out of concern its contents could affect the future court proceedings against the accused killer, Michael C. Mejia, whose tape-recorded confession was already played in open court.
Mejia was under County supervision by probation officers when Whittier Police Department Officer Keith Boyer was shot to death on February 20 at the scene of a car crash.
A second Whittier Officer, Patrick Hazell, was wounded in the shootout that happened hours after police said Mejia murdered his own cousin in East L.A.
Mejia has pleaded not guilty.
The secret report is said to detail how carefully the probation officers kept tabs on Mejia, an admitted gang member, and why efforts were not made to impose a more significant consequence for his repeated arrests in the 10 months between his being released from state prison and the murders, County officials have said.