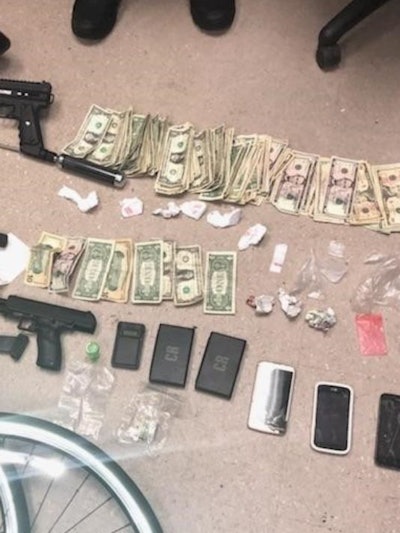 Three people, including one who discussed a plot to kill an Asbury Park (NJ) police officer, were arrested on drug and weapons charges early Friday, authorities said Saturday.
Law enforcement officers served a search warrant at a home before sunrise Friday, according to Asbury Park police spokesman Sgt. Michael Casey.
Casey said in a news release the warrant was the "result of an investigation in which a local Blood gang member, Salik Hinton, had told several individuals that he was plotting to kill an Asbury Park police officer."
Read More at Asbury Park Press.