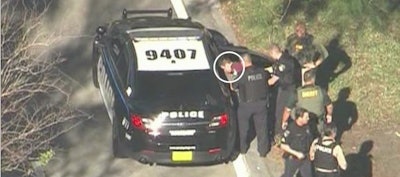 Broward County (FL) Sheriff Scott Israel says 17 people were shot to death Wednesday at Marjory Stoneman Douglas High School in Parkland. A former student is in custody.
Law enforcement from numerous local agencies and from federal agencies responded to the scene. Tactical teams arrived in several armored rescue vehicles and cleared the school.
A federal official identified the suspect as Nicolas Cruz, according to the Associated Press. A former student, he was taken into custody off campus without incident, said Sheriff Israel. The suspect was both inside and outside the school building in the course of the shootings, authorities say.
The suspect slipped out of the school after the shooting by blending in with other students who were trying to escape, two law enforcement sources and an eyewitness told ABC News.
There are reports the suspect was on a watch list.
"We were told last year that he wasn't allowed on campus with a backpack on him," said math teacher Jim Gard, who told the Miami Herald Cruz had been in his class last year. "There were problems with him last year threatening students, and I guess he was asked to leave campus."
There are 3,208 students in grades 9-12 enrolled at the school, the Sun Sentinel reports.