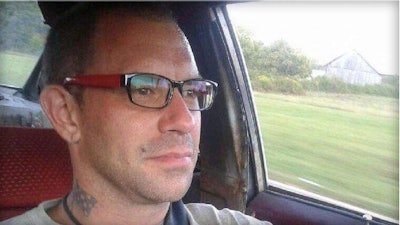 The Tennessee Bureau of Investigation says a man who allegedly shot a police officer was captured Saturday in Blount County. TBI says 31-year-old Ronnie Lucas Wilson, who is listed in a database as an Aryan Nations gang member, was added to its "10 Most Wanted" list on Friday.
Hours later, early on Saturday morning, police received information that Wilson was in a vacant home in Maryville. He was caught while trying to flee out a window.
Wilson was wanted by the Knoxville Police Department on a charge of attempted first-degree murder of a police officer. On Thursday, police say a Knoxville officer initiated a traffic stop on Wilson's vehicle. Wilson exited and began shooting at the officer, striking the officer once.
He was taken into custody Saturday by deputies with the Blount County Sheriff's Office, Knoxville Police and U.S. Marshals, CBS News reports.